Hunova takes an ecosystem approach to our platform, partnering and integrating with a variety of technologies to make it easy for our customers to make the most of their investments. The integrations below offer easy to navigate plugins that produce instant performance insights. Interested in a specific integration? Reach out to discuss.
Emsi Burning Glass is the world's leading authority on job skills, workforce talent, and labor market dynamics, providing expertise that empowers businesses, education providers, and governments to find the skills and talent they need and enables workers to unlock new career opportunities. The partnership between Emsi-Burning Glass and Hunova is transformative for the Future of Work. For the first time, the health of human capital at the organization, department, team, and individual level, can be assessed on relationships, skills, personality, certifications, and behavioral nudges. The insights are transformative and solve real-world challenges like employee retention, diversity, equity and inclusion, culture, and the move to a hybrid workforce.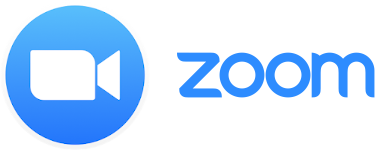 Hunova is partnering with Zoom to provide our mutual customers real time performance insights using passive text from Zoom meetings. Allowing customers to conduct video interviews with instant performance insights delivered right after the meeting. Leveraging our patented multiple natural language processing approach, process text from anyone in the meeting.
HOW TO GET STARTED

Navigate to account settings on your Zoom account

Under the recordings tab turn on audio transcripts

Connect with Hunova on the Zoom market place (placeholder)

Create an account on the Hunova portal

Set up your account in the Hunova portal (add your logo, customize survey, choose your services)

That's it, sit back and all Zoom meetings will be processed in the Hunova portal

Navigate over to the Zoom section and click the process button next to the Zoom meeting you want to run

View performance quotients and the in-depth profile analysis
Hunova is partnering with ADP to provide our mutual customers applicant feedback and assessments during the hiring process. ADP Workforce Now ™ users will have the ability to power their Recruiting Module with Hunova's Tambr platform. Allowing them to leverage multiple performance quotients directly to their applicants using Hunova's patented multiple natural language processing approach. Applicants can input text in our included survey system where managers view results in the Tambr portal.
HOW TO GET STARTED

Log into the ADP marketplace

Search for Hunova or use our direct link (placeholder)

Approve the connection

Set up your account in the Hunova portal (add your logo, customize survey, choose your services)

Navigate to the applicant tab on the left

In one click, import all your applicants from your recruiting module

Choose or select all applicants to send them a custom survey link

Once completed, check back to your applicant's page to view selected performance quotients